bei "Alle Transporter reparieren" wird einer nicht mit repariert - auch beim 3. Versuch nicht, einzeln ließ er sich reparieren
I found it works fine, was it because they were at 99% and you can not repair at 99% and then the transporter went to 98%ish then you could repair him? You can not repair at 99% because they are really not slower than 100%
starquake wrote:I found it works fine, was it because they were at 99% and you can not repair at 99% and then the transporter went to 98%ish then you could repair him? You can not repair at 99% because they are really not slower than 100%
der war auf 30 %
Heute 2 Fehler beim Containerkauf gefunden, die hatte ich gestern noch nicht.
1: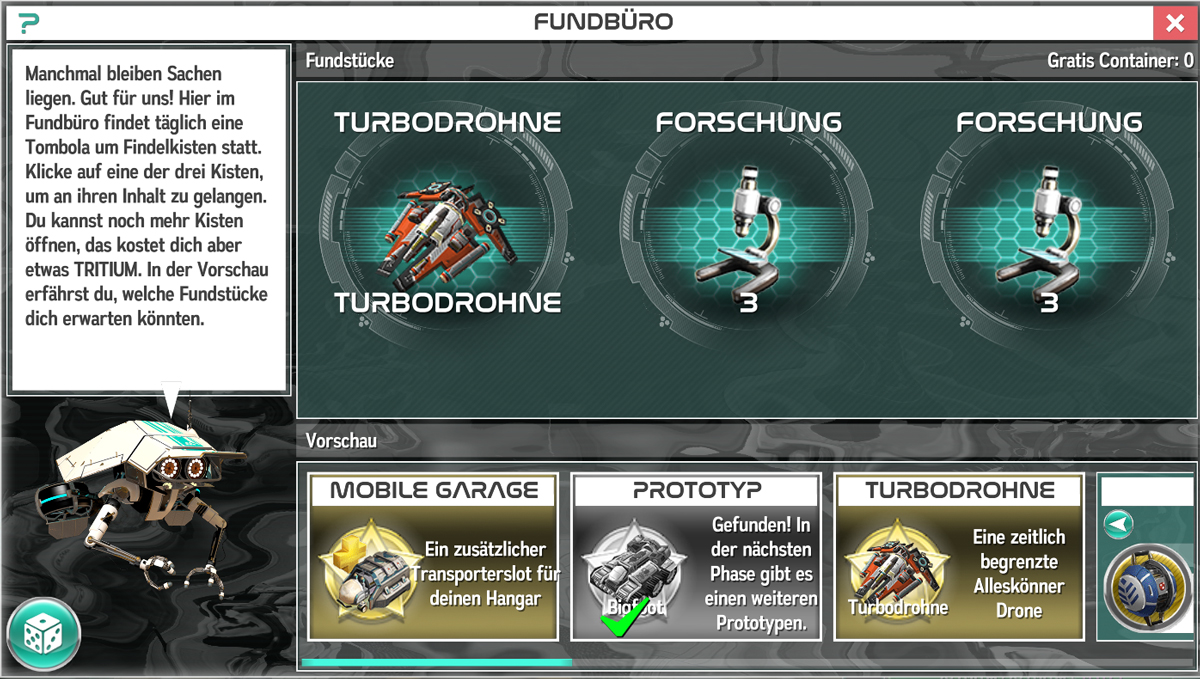 Turbodrohne bekommen, bleibt unten aber gelb und nicht ausgegraut.
2.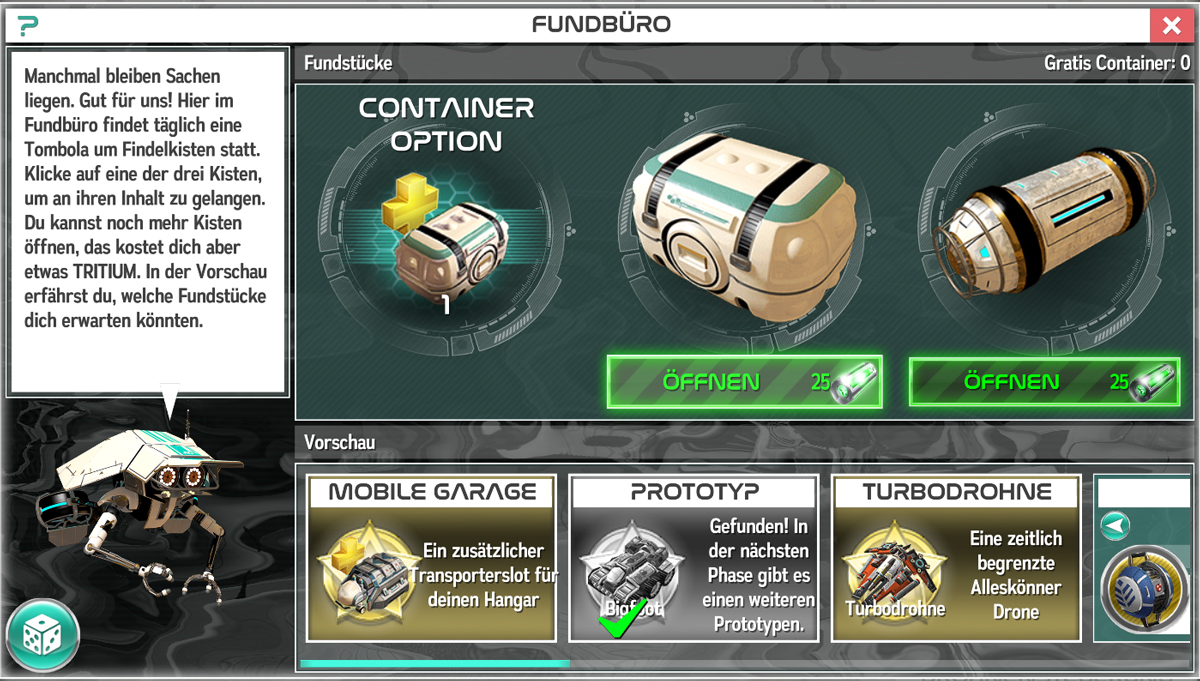 Gratis Container, rechts oben steht 0, nicht am Bild, auch neben dem Containersymbol links kommt kein Einser dazu.
Mal wieder am herumtesten.
ich kann mein Artefakt nicht verbessern: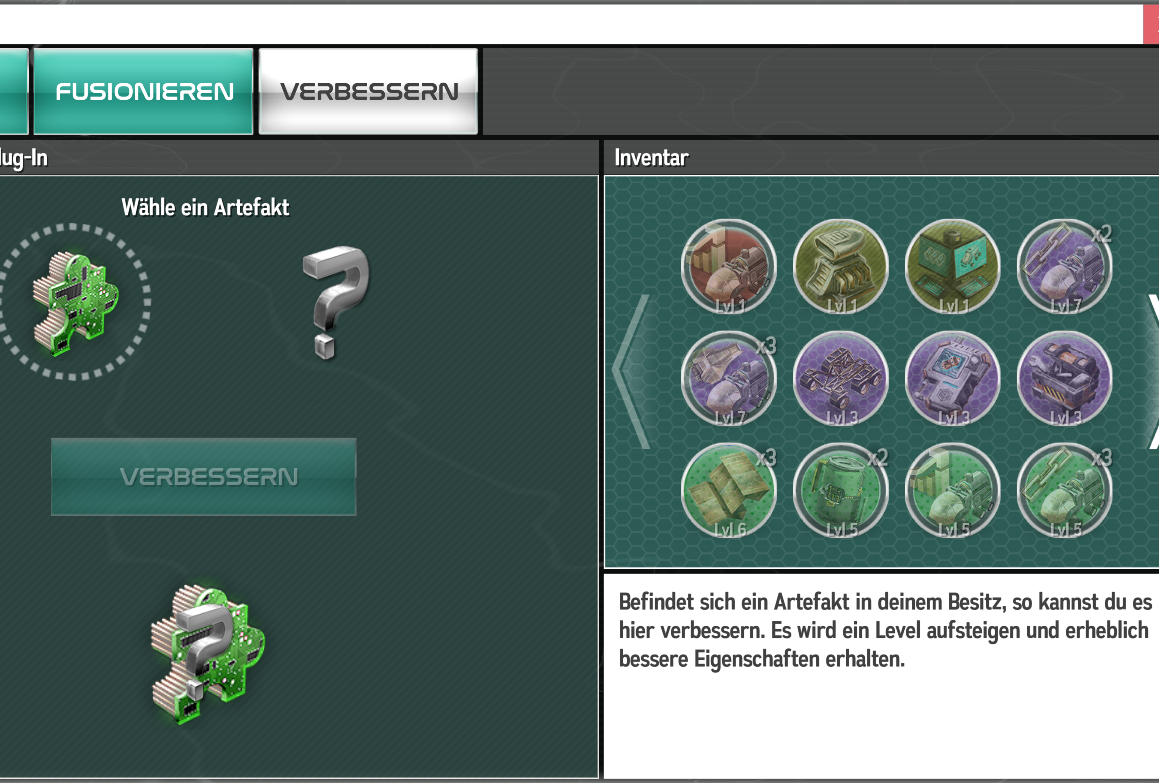 btw.
This is the "Test-Button" it will give your full MD, FP, Tritium, Rerolls (New PlugIns)


And you can also "buy" DevTrium without paying.

---
Who is online
Users browsing this forum: No registered users and 1 guest